Perfect your data journey with USEReady's end-to-end big data analytics expertise
Transforming Big Data into a valuable asset is a complex undertaking. An effective analytics understanding of your big data can easily sprawl into the use of dozens of architectures, technologies, and environments. The value within gets maximized when such technologies are proficiently stitched together in a 'fit to purpose' architecture that not only enables your immediate needs, but is also easily extensible for future use cases across all V's of Big Data (i.e. Volume, Variety, Velocity, and Veracity).
Looking for that go-to big data solution? USEReady excels in accelerating and optimizing your journey to big data analytics platforms – providing you with the broadest and deepest set of big data consulting services. Our large partner community helps you build and succeed in virtually any big data application in cloud, hybrid, or multi-cloud environments. We plan and address all aspects, in a prioritized manner for big data analytics, migrations, and modernization.
USEReady provides Advisory and Technical services for below key constituents & enablers of an efficient big data analytics ecosystem
Features
Strategy through priority
We ensure you align your data-centric capabilities (such as data governance, master data management, predictive analytics, data pipeline, data warehouse, big data processing, data science, BI, AI, ML, etc.) with other technologies, people, and process initiatives, such that they complement and build on another – maximizing benefit.
Gain a competitive advantage with our in-house big data consultant experts as we help identify, prioritize, and proceed to incrementally and independently advance features across each constituent – empowering your business with a modernized and composable architecture that's built to deliver key meaningful insights.
Iterative execution roadmap
Take advantage of a leading big data platform. USEReady applies a 'light agile' approach, this establishes an initial architectural runaway that helps accelerate transition into 'full agile'.
Duration, cadence, and execution methodology is finalized during engagement scoping discussions. Paying careful attention to customer-centric needs, USEReady can also execute via customer preferred and mutually acceptable execution cadence and approach.
Data Architecture that supports a Modernized Data Strategy
Big data technology is here to stay and you can capitalize on an effective and solid architectural blueprint that aligns your data with its business strategies. With a future-proof data architecture to bank on – easily collect, integrate, store, enhance, and deliver your data in rich and accurate formats that boost your organization's business decision-making.
USEReady's big data strategy solutions consider all aspects of your business – whether these are technical, functional, or general in nature. From custom software development to fit-to-purpose architectures – our big data analytics experts understand your organization, environment, market changes, people, processes, and technologies. Once analyzed, we create mechanisms that enable the key elements of data strategy (such as how data is acquired, stored, processed, distributed, and consumed) to support progressive business outcomes.
USEReady's Big Data Implementation Framework
We have built a deep industry experience in big data service and solutions. Regardless of the size of your business, we're fully capable of building emergent and incremental data architectures for various organizations.
Gain a competitive advantage with Wing to wing – modernized & composable architecture that allows for incremental and independent prioritization and feature releases across each constituent.
With a fit-to-purpose architecture in place, some of the key-highlights organizations can capitalize on
Composable – Independence to select, assemble mature, replace components in various combinations
Tools flexibility – Enables blend of cloud provider native & MSIM preferred technology
Cloud optimized – supports extensibility, self-healing, elasticity/scalability, and adaptability
Faster TTM & low-cost – improved cost savings, faster time to market, overall improved performance driving better business results
Safe – Extremely secure and promotes incremental maturity
Spend less time managing your data and focus on managing your business
Capitalize on the power to stay proactive without compromising security. Armed with the ability to set guidelines around who sees exactly what information – know exactly what is happening with your data at all given points in time.
By viewing IT, all external requirements, and business objectives collectively – USEReady's big data services are specifically intended to assist you when it comes to formulation, implementation, and optimization of data management strategy
Whether it's our data scientist, data engineer, or data analyst – our big data experts understand the landscape in relation to your business and help align your current state and help scale, specifically designed to your maturity level.
With highly flexible options – ensure that your enterprise can successfully classify, archive, and manage all physical and electronic data securely and cost-effectively.
Get future-ready with our leading data pipeline solutions and services
For today's data-driven enterprises, it is becoming essential to enable a smooth, automated extraction – often involving movement, and integration of data from sources to potentially multiple destinations, and many stations in between.
These stations are required to perform multiple tasks such as compliance rules, conformance, transformation, sampling, merging, redirecting etc. In addition, data pipelines must support robust data governance, security, lineage transparency, catalog, and integrated monitoring.
To gain the most value, these data pipelines often need to support a variety of data types, such as bulk, streaming, events, IoT (Internet of things), and even petabyte-scale movements.
We offer expertise on several cloud-native, marketplace, and hybrid approaches to optimally stitch below key capabilities for a future-ready data pipeline:
Data Movement
Data Integration
Data Transformation and Conformance
Meta-data/ Master-data management
End to End Monitoring and performance enhancements
Data Governance
Data lake analytics in today's big data company
Many organizations are shifting to data lake architectures to store massive amounts of data in a central, but highly elastic, available, redundant and flexible store. Traditional approaches of storing/ moving data directly into a data warehouse or to HDFS offer limited agility for the same data to be categorized, processed, analyzed and consumed by diverse teams within an organization.
There is growing need to preserve the original form of data in order to support data analytics use cases that are unknown today. Data lakes provide low cost and secure options to perform new and varied types of analytics such as ad-hoc analytics, real-time streaming, predictive analytics, artificial intelligence, deep learning, and machine learning.
At USEReady, we design and build modernized data lakes, that can support one or more of the following key features. Our Data Lake designs are fit to purpose, yet extensible to future use cases.
True source data for future use cases and references
Several curations and published zones for many use cases
Easy cataloging
Flexible, endless, and low-cost storage for structured & unstructured data
Secure – Crypto, KMS, Access and data segregation controls
Robust data lifecycle controls for backup and archiving
Purpose-built analytical services to get ahead
Unlike traditional practices, One size does not fit all in modern and cloud based Big data analytics architectures.
For e.g., if the same data set needs to be used for batch analytics as well as real time analytics, it requires decoupled architectures to serve a respective need – such an approach provides optimized cost and performance.
The overall ecosystem fabric must bring constituents such as data lake, data pipelines, etc. together with one or more big data analytics systems listed below.
This data fabric should not only enable data analytics, but also a seamless interaction, integrated health & performance view, service management, and security.
If you are considering modernization or migration of big data processing & analytics platforms, USEReady can help select, evaluate, architect, engineer, automate & operationalize a range of platforms such as:
Data Warehouses
Big Data Processing systems such as Hadoop, Spark, Apache Spark, Real Time analytics for Streaming, Event or IoT Kafka
Our design seamlessly extend and integrate to interactive and advanced analytics capabilities such as Business Analytics, Data Science, Machine learning and AI.
Picking and using the right data warehouse
USEReady helps companies of every size make the right selection and design, engineer and operationalize their cloud warehouses to work for their respective use cases.
When it comes to big data analytics consulting and solutions – our wide partner ecosystem enables us to be experts on a wide array of warehouse technology ecosystems such as, but not limited to, Snowflake, Google Big Query, AWS redshift, Azure SQL Warehouse, Exasol, and many more.
We further ensure all supporting capabilities are enabled for your data-warehouses such as data movement, transformation, loading, security, storage, performance, HA and other integrations.
Quickly determine what is and isn't working in your organizations
With the help of real-time, streaming & advanced analytics you can draw insights by combining streaming data with other data sources, delivering real-time data across disruptive environments in cloud or on-premise to adopt a modern data architecture. Enrich and analyze your master data with unstructured, ad-hoc, timeseries, click-stream, IoT data, etc.
If your use cases are diverse or they may need augmented or different analytics capabilities than data warehouses, you can count on us for architectural and technical expertise in below areas:
Real-time, Streaming Analytics, IoT across various cloud provider native technologies at Google GCP, AWS & Azure Kinesis
Spark
Hadoop
IoT
Meet market disruption with leading cloud technologies
The rise of cloud computing has disrupted traditional and capital-intensive big data approaches by making it affordable, fast and agile. USEReady specializes in leading cloud providers, such as AWS, Azure and GCP, Snowflake and others. We leverage our partner ecosystem and experience to optimize cost to value and speed to value for your big data modernizations, migrations and initiatives on cloud.
If your initiatives involve migrations and transformations into cloud that go beyond data analytics, and into areas such as applications, databases, data centers, infrastructure, dev-ops, then please explore USEReady's cloud transformation services.
Our Value Propositions
Strong Partner Ecosystem and Technology Expertise
Trained and certified resources across AWS, Snowflake, Exasol, Tableau, Alteryx, etc. to support all your data projects.
Prioritized, Iterative & Incremental Delivery
USEReady applies a 'light agile', agile or client preferred execution  cadence for POCs, or full project.
Proven Methodology & Automated Playbooks
Accelerate your journey through proven frameworks and automated playbooks to deploy fit-to-purpose solutions.
Flexible Engagement Models
We offer flexible engagement models that are customized to your need – client embedded teams, player coach, consultants, trainers, and wing to wing solution delivery.
Highly Competitive
Pricing
Creative  blending of skilled & certified onshore and offshore resources  for low-cost solutions and services. ​
Extensive Experience Across Verticals
Benefit from USEReady's extensive industry experience and thought leadership across financial services, insurance, industrial automation, retail & media verticals.
Technology Partnerships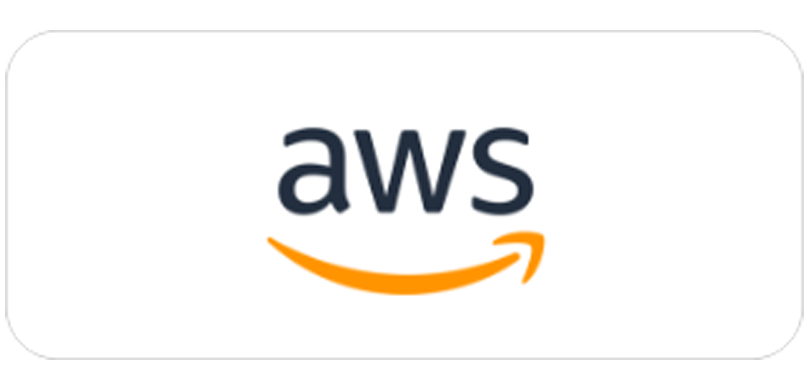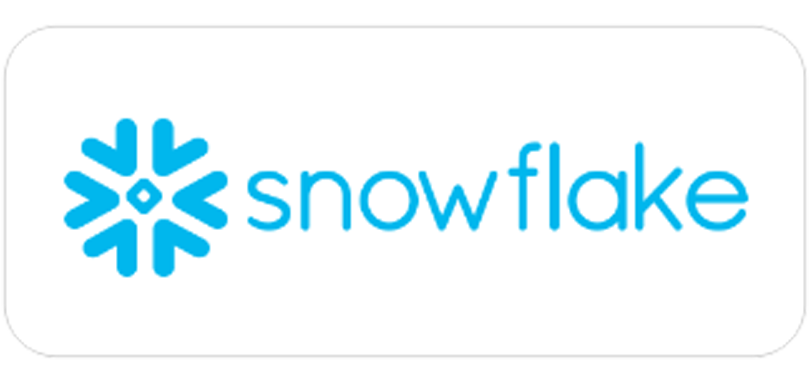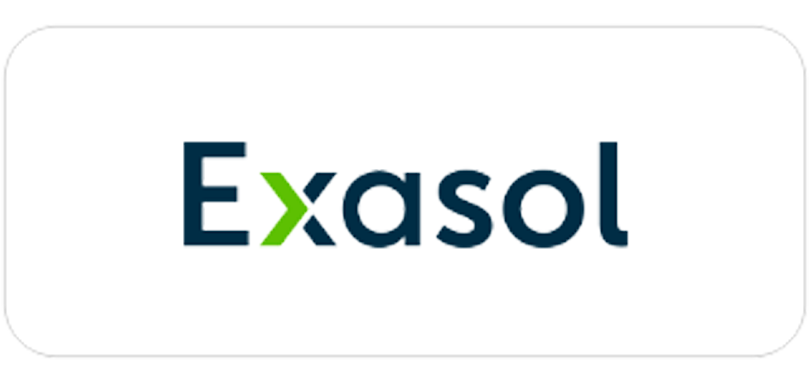 Customers Speak
USEReady has a very skilled and talented team that can solve problems in an expeditious manner. Their extremely customer-focused and engaged approach helps to identify areas that need to be resolved in record time. This approach, combined with their exceptionally professional and assertive ethic, helps in meeting all given objectives and deliverables.
Account Manager, Global Asset Management Firm
USEReady has been a valued partner of The Ad Council since 2016. Through our work with them, we've successfully added Snowflake to our ecosystem, utilized Alteryx as a workflow tool to execute proprietary media mix model solution and launched Tableau as our go-to data visualization platform. We look forward to the capabilities in data and insights which USEReady can help us continue to achieve moving forward.
Anne Deo, Senior Vice President, The Ad Council
USEReady has provided a number of different professional consultancy services for us – providing both long term integrated personnel, and short, but deeply-detailed (and technical) project-based expertise. USEReady are considered outstanding and, 'give them a call first' partner. 

- Project Manager, Specialized Business News Media Company
USEReady has proven on multiple occasions the ability to bring the right team members to solve the problem at hand. Their ability to perfectly match your given resource to the problem at hand makes it easy to plan for projects.

- Solution Consultant, Leading IT Solutions Provider