Data Warehouse Modernization on the AWS Cloud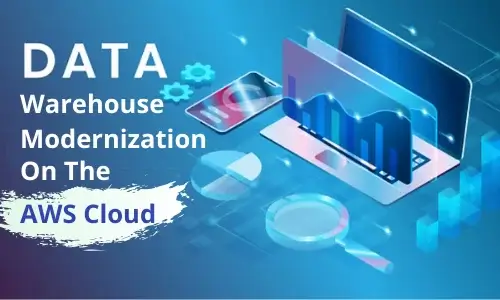 An Amazon Redshift data warehouse is an enterprise-class relational database query and management system. Amazon Redshift achieves efficient storage and optimum query performance through a combination of massively parallel processing, columnar data storage, and very efficient, targeted data compression encoding schemes.
This Quick Start deployment guide provides step-by-step instructions for deploying a modern data warehouse, based on Amazon Redshift and including the analytics and visualization capabilities of Tableau server, on the AWS Cloud.
This guide is also for users who would like to modernize their enterprise data warehouse capabilities with an AWS-validated architecture that includes Amazon Redshift for a fast, cost-efficient, fully managed data warehouse, and Tableau Server for strong data visualization. It further provides a reference architecture for users who want to migrate or extend their existing on-premises enterprise data warehouse to the cloud.
Get your case study today!