Trusted for
500+
Certified Engineers and Data Scientists
65%
Savings in Time/Effort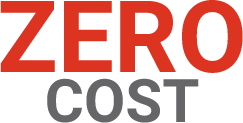 Assessment & Migration Planner
for Post Migration Usage

Trusted by Fortune 500 companies
Customer Voice

We depend heavily on technology and automated systems. Any substantial, extended, or repeated failures of these systems can negatively after our customer service, compromise info security, result in data loss, revenue loss and increased costs.


A Top-rated US Airline
Accelerate your migration to Tableau Cloud
STORM is a powerful migration accelerator from USEReady that simplifies migration of your Tableau Server deployments to Tableau Cloud. With powerful features like pre-migration assessment, ability to evaluate existing Tableau ecosystem for optimization, free content clean-up and progress and alerts mechanism to track migration, STORM automates and accelerates the migration process to save time, reduce risk, and ensure accuracy.
Why Should You Migrate to Tableau Cloud?
Migrating from Tableau Server to Tableau Cloud offers
a number of advantages to organisations.
Why Migrate with USEReady?
USEReady is a leading Tableau partner with expertise in migrating to Tableau Cloud. Whether you have a small or large data set, USEReady can help you plan and execute an accelerated migration that's secure, cost-effective, and delivers intelligent outcomes for your business. USEReady also provides training, support, and consulting to help you with a worry-free, hassle-free conversion to Tableau Cloud.
How Does STORM Ensure Successful Migration?
The secret to STORM's accelerated migration from Tableau Server to Tableau Cloud is its Plan-Migrate-Validate framework which enables successful end-to-end migration. The framework is a repeatable and automated process that USEReady has developed to help organizations migrate their Tableau content from on-prem Tableau Server to Tableau cloud.
The framework consists of three phases: Plan, Migrate, and Validate.

Plan
This phase involves assessing the current state of the Tableau Server, identifying the migration scope and requirements, and developing a migration strategy and roadmap. STORM provides a free migration assessment engine called Storm Navigator, which helps to prioritize and plan the migration. STORM also provides a free content clean-up accelerator called Storm Organizer, which helps to optimize unused data sources, users, content, etc.
Migrate
During this phase, the accelerator executes the migration plan and Tableau content is moved from on-premises to cloud. STORM automates the migration process and ensures that all the Tableau objects are migrated with their dependencies, permissions, and configurations. STORM also provides a progress and alerts mechanism to track the migration status and resolve any issues.
Validate
This phase involves quality assurance and production transition of the migrated Tableau content to the Tableau Cloud. STORM provides automated QA reports, which help to verify the accuracy and performance of the migrated content. It also helps perform manual testing for some aspects, such as layout checks, custom views, etc. to validate the success of the migration.
By using the Plan-Migrate-Validate framework, STORM helps organizations to migrate to Tableau Cloud in a fast, consistent, and seamless manner.
Frequently Asked Questions