USEReady Partners With Solmark To Strengthen Leadership in The Digital Transformation Market
NEW YORK, Feb. 1, 2017 /PRNewswire-iReach/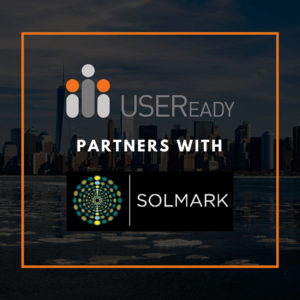 USEReady, a data and security consulting firm headquartered in New York announced today that it has signed a partnership agreement with Solmark, an "Entrepreneurs Equity Fund" based out of Herndon, Virginia. As part of this agreement, Mr. Adarsh Mehra, senior partner from Solmark will be nominated to the board of directors at USEReady.
"USEReady has been delivering on the mission of fast tracking business performance with digital world ready solutions. We are very excited about the partnership with Solmark as it will allow us to leverage the experience of Solmark's leadership. The Solmark team has a proven track record of global delivery with large enterprises in Banking, Finance, Insurance and Capital Markets. As we expand USEReady footprint across domestic US and India markets, we look forward to scale with stability," said Uday Hegde, co-founder and CEO of USEReady.
Additionally, USEReady's existing investors, Best Mark Hong Kong Pvt. Ltd, a Hong Kong based Private Equity, has been bought back by the firm. "Best Mark has been a tremendous partner and we thank Mr. Liang & Ken Kang for their support. I also extend a warm welcome to the Solmark team. My association with Mr. Sahai dates back to 1999 and this partnership cements our relationship," said Lalit Bakshi, co-founder, and President of USEReady.
"We are very impressed by the leadership team of USEReady and the customer success they have achieved by delivering self-service solutions to non-IT customers. The analytics and security focus is the key ingredient in driving digital transformation across departments. This market is expected to grow at an annualized rate of more than 25% over the next five years and we fully expect this team to scale their operations in the years ahead. Solmark will provide capital, partnerships with firms specializing in digital transformation and access to talent and markets," said Sandeep Sahai, CEO of Solmark, LLC.
About Solmark
Solmark, an 'Entrepreneurs Equity Fund', aims to partner with entrepreneurs to create global leaders in markets their companies serve. Founded by a group of tech entrepreneurs who have launched and built several successful companies, Solmark's operating managers bring expertise in all aspects of growing a company in a competitive global marketplace, helping entrepreneurs grow and scale their business. Solmark has a presence in the Silicon Valley, New York, Washington DC, and Singapore. www.solmark.com
About USEReady
USEReady's mission is to help organizations succeed by fast tracking their business performance. We relentlessly strive towards value-driven innovation and digital transformation using advanced business intelligence, data management, and infrastructure security solutions. Our global delivery orientation is enriched with winning strategies, rich industrial and technology expertise and customer fanaticism. Our proven track record of success in versatile domains such as capital markets, insurance, healthcare, pharma, retail, media etc. is a testimony to our performance. For more information visit www.useready.com
Media Contact: Prashant Singh, USEReady, +919036002123, prashants@useready.com
News distributed by PR Newswire iReach: https://ireach.prnewswire.com