Getting Started with a Tour of Alteryx Designer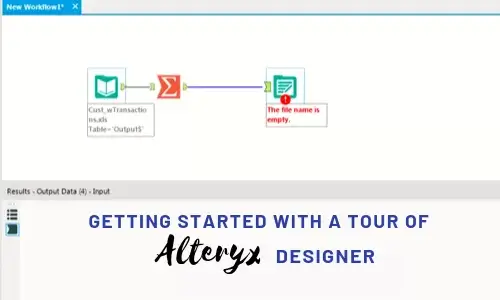 "Overview of Menus, tools, Workflows, Properties, and Run time events.
When you first open Alteryx Designer, you're presented with a blank canvas. It's the work where you build out your process to transform and analyze your data without affecting the original source – we build this process by using tools.
Learn to customize the Designer layout, find help, and get tutorials and samples. This video describes the Alteryx Designer interface, shows you the basics of building a workflow and defines some key terms.
"
Get your case study today!