Gartner Technology Insight for Ongoing Modernization of Analytics and Business Intelligence Platforms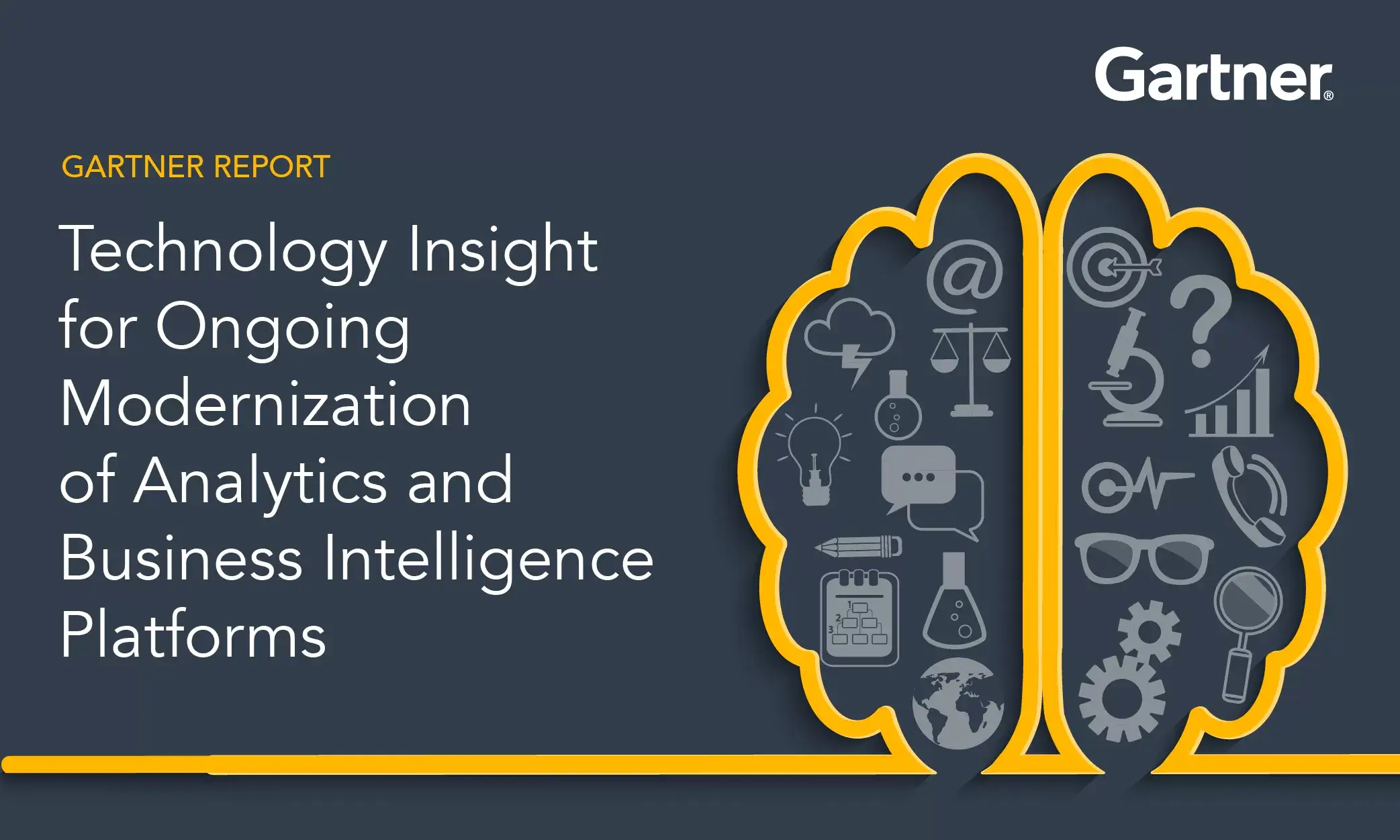 According to Gartner, "Most Analytics and Business Intelligence (BI) programs have shifted their focus away from delivering primarily reporting capabilities toward enabling self-service analytics for business users or delivering governed reporting and analytics in a more agile way."
"Modern analytics and BI platforms can provide an agile, user-friendly, and trusted way to support the expanded role of analytics in driving competitiveness and creating business value. Modern analytics and BI tools are often initially used as complements to traditional BI tools but are expanding to address core traditional needs. This is blurring the distinction between these tools."
Read this report to learn how organizations today are leveraging modern BI platforms to meet the varying demands they face in present competitive business environments. From supporting IT, bolstering organizations with agility, and providing flexibility through ease of use – Modern BI Platforms are officially at the forefront and leading the way when it comes to overcoming hurdles and delivering higher business value.
Gartner, Technology Insight for Ongoing Modernization of Analytics and Business Intelligence Platforms, James Richardson, Rita Sallam, Carlie Idoine, 28 June 2019.
GARTNER is a registered trademark and service mark of Gartner, Inc. and/or its affiliates in the U.S. and internationally, and is used herein with permission. All rights reserved.
Get your case study today!