Everything Happens Somewhere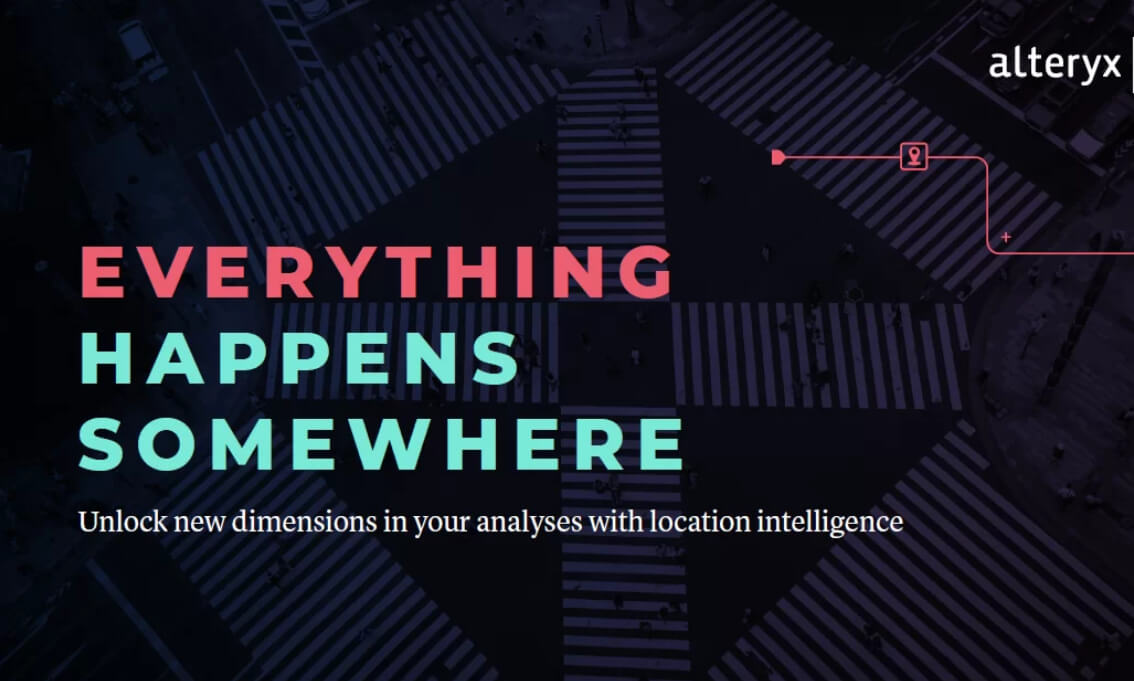 "For centuries, philosophers, scientists, and analysts have noted how location affects vital aspects of life. Business, health, markets, social networks, retail, trade, transportation, education, and housing are just a few examples. Everything happens somewhere, and location analytics can unblock depths of knowledge and provide insight in a new dimension.
It doesn't matter if your new to location intelligence, this book will help you find innovative methods of exploring data and new ideas for analysis.
This E-book further helps Geographic Systems Professional to discover how to import multiple spatial files at once, such as ESRI Shapefile .shp, MapInfo .tab, and Google Earth .kml files into Alteryx, which runs in virtual memory, processing spatial data efficiently and in many instance, with substantial time saving.
"
Get your case study today!