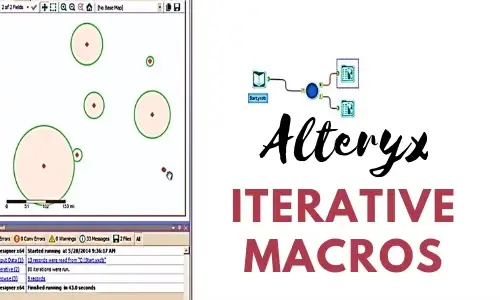 "An iterative macro will run through every record in a data stream and loop the records back through the module, repeating the process as many times as specified or until a condition is met.
An iterative macro is best described as a module that will process a series of records on a continual loop until a certain condition is met. In this session we're going to cover iterative macros / iterative macros creation through the Alteryx analytics platform.
We will be reviewing the creation and deployment of an iterative macro within an Alteryx module, learn how to construct and leverage an iterative macro within an Alteryx process to finally determine the optimal trade size for a series of stores based on population statistics in and around the surrounding are of the various stores.
"
Get your case study today!