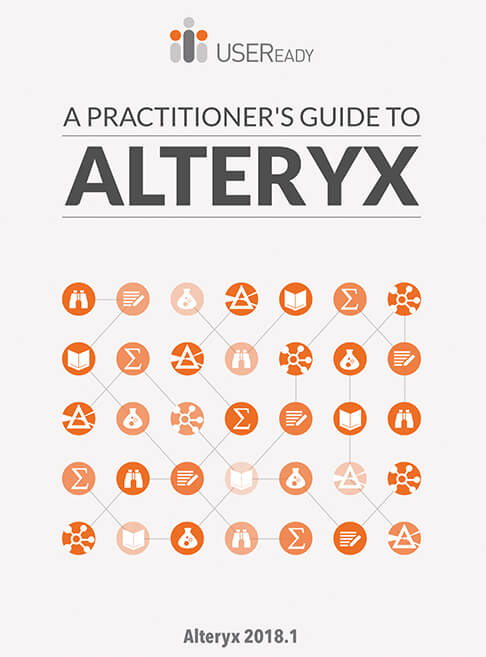 A Practitioner's Guide to Alteryx 2018.1
This comprehensive Alteryx learning guide, now in its 4th edition gives you all the tips, tricks and best practices users need to deep-dive into the unhindered data integration capabilities of Alteryx 2018.1.
From predictive analytics to data prep, how to build efficient workflows. achieve efficient processing to – master the art of alteryx as you uncover hidden trends within your data to arrive at highly actionable insights. This Alteryx guide is sure to empower every data scientist and aspiring data professionals when it comes to self-service analytics on how to best utilize your new and improved BI tool.
Learning Alteryx has never been this easy. Don't wait around on ordering your book – this step by step guide from USEReady is readily available for PDF download at absolutely no cost – just click on the icon below and it's yours!
Alteryx v2018.1 Preview Copy
Digital Copy
FREE
Download Now