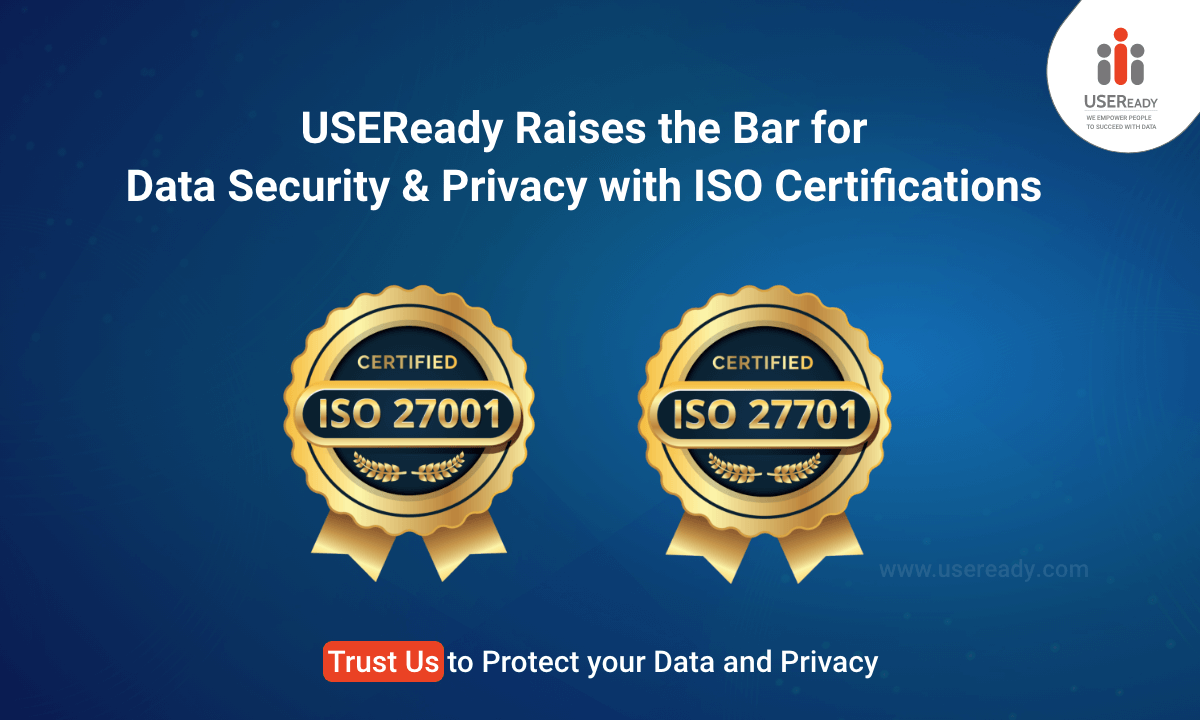 September, 2023 – USEReady is proud to announce that it has successfully achieved ISO27001 and ISO27701 certifications for its information security and data privacy practices. These certifications demonstrate USEReady's commitment to protecting its customers' data and complying with the relevant laws and regulations.
ISO27001 is an international standard that provides guidance on building, maintaining, and improving an Information Security Management System (ISMS). An ISMS helps organizations prioritize information security across the entire organization and ensure that adequate resources are allocated for maintaining and improving security processes over time.
ISO27701 is an extension of ISO27001 that focuses on developing and managing a Privacy Information Management System (PIMS). A PIMS helps organizations comply with data privacy laws such as GDPR and other relevant PII regulations. A PIMS also helps organizations identify and treat privacy risks, implement privacy controls, and monitor and improve privacy performance.
Achieving ISO27001 and ISO27701 certification stands to bring USEReady many benefits, including enhanced customer trust and satisfaction, increased competitive advantage, improved performance and innovation, and reduced costs and risks.
Both ISO27001 and ISO27701 are certifiable standards, meaning they can be verified by independent auditors. Achieving these certifications means that USEReady can now offer customers, prospects, and partners formal assurance that it has effective cybersecurity measures in place to protect their data.
USEReady is proud to share this achievement with its customers, partners, and stakeholders, and looks forward to continuing to deliver high-quality data analytics and business intelligence solutions that are secure and privacy-friendly.