Trusted for
500+
Certified Engineers and Data Scientists
65%
Savings in Time/Effort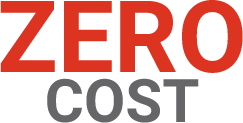 Assessment & Migration Planner
for Post Migration Usage

Trusted by Fortune 500 Companies
Customer Cheers

USEReady's seamless transition from Hyperion Brio to Tableau unlocked our data's full potential, revolutionizing our insights. They're true transformation experts.


A Top-rated US Airline
Hyperion or Tableau Cloud?
Hyperion Migration Strategy
Hyperion to Tableau Online
Tableau cloud benefits
Hyperion vs Tableau cloud
MigratorIQ for Accelerated Migration from Hyperion Brio to Tableau
With purpose-built adaptors and unique platform-specific accelerators, MigratorIQ enables organizations to migrate seamlessly from legacy BI systems like Hyperion Brio to modern platforms like Tableau. An end-to-end migration program, MigratorIQ offers assessment, planning, data and content migration, testing, and post-migration support while reducing the overall time and cost of the migration effort. The accelerator can analyze multiple reports at a time, export Hyperion report metadata information in metric store, estimate report complexity, perform rationalization and target conversion to smoothen the complete migration process.
Why Should You Migrate to Tableau?
Migrating from Hyperion Brio to Tableau offers several advantages.
Why Migrate with USEReady?
USEReady is a leading Tableau partner with expertise in legacy BI migration. Whether you have a small or large data set, USEReady can help you plan and execute an accelerated migration that's secure, cost-effective, and delivers intelligent outcome for your business. One of the advantages of migrating with USEReady is its comprehensive legacy use case support wherein it leverages Pixel Perfect for Tableau to support formatted report requirements. USEReady also provides training, support, and consulting to help you with a worry-free, hassle-free conversion to Tableau.
How Does MigratorIQ Ensure Successful Migration?
The migration path for Hyperion Brio to Tableau is guided by USEReady's Plan-Migrate-Validate framework. The framework's three phases i.e. Plan, Migrate, and Validate, have their own objectives, deliverables, and tools.
Plan
The Plan phase involves finding and listing the reports and folders to be migrated, measuring and ranking them based on their complexity, usage, frequency, and business value, and creating and documenting a data model that can support the reporting needs of the migrated reports. The Plan phase also covers security, governance, add-on, and optimization aspects of the migration.
Migrate
The Migrate phase involves converting the Hyperion Brio queries to Tableau queries that can run on the data model, creating Tableau dashboards that are interactive and user-friendly, and replicating the functionality and appearance of the Hyperion Brio reports. The Migrate phase also covers data source planning, live and extract connections, embedded passwords, third-party extensions, and dashboard enhancement aspects.
Validate
Validate, the final phase of the migration process involves quality assurance and production transition of the migrated content to Tableau. It also covers data validation, functional testing, performance testing, workbook review and optimization, data source validation and optimization, extract schedule and subscription availability check, user acceptance testing, bug fixes, production rollout and delivery aspects of the migration.
Frequently Asked Questions