Pixel Perfect – FDA & Clinical Trial Reporting In Tableau
FDA (Food & Drug Administration) or Clinical Trial Reporting is never complete without well-formatted reports adhering to specifications. USEReady's Pixel Perfect complements Tableau interactive visualization capabilities to deliver well-formatted reports within Tableau. We are happy to share more details about "Pixel Perfect" features, functionality, deployment strategy, tech stack and share customer success stories in this webinar.
Key Takeaways:
– Introduction to Pixel Perfect – USEReady's traditional reporting and distribution solution for Tableau
– Solution Features, Architecture, Technical Specifications, and Live Demo
– Business Use Cases and Customer Success Stories.
Webinar Speakers
Uday Hegde
Co-Founder and CEO
Chris Roop
Strategic Account Manager Tableau Software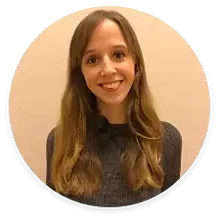 Bethany Pohjala
Business Development Representative