Fireside Chat with Eva Murray
Author of the book "Empowered by Data"
Tableau Zen Master, Co-leader #makeovermonday
Have you ever wondered "Why is it so hard to build an analytics culture within your firm?" or "How do you make everyone in your firm use Tableau and embrace the opportunities it brings?".
Eva Murray offers a definitive guide to answer your questions. In her new book "Empowered by Data", Eva writes about why and how to develop a successful analytics community within your organization. Eva is a Tableau Zen Master, and has been co-leading the global social data project #makeovermonday, creating a community of data enthusiasts.
Watch the exciting fireside chat with Eva Murray, author of the newly published book "Empowered by Data" and Uday Hegde, CEO at USEReady.
Gain insights on how you can build analytics communities and a data driven culture within your organization. Hear some of the common challenges faced and how you can successfully overcome them.
Webinar Speakers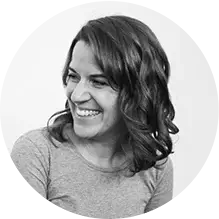 Eva Murray
Author of the book "Empowered by Data"
Tableau Zen Master
Co-leader #makeovermonday
Uday Hegde
CEO & Co-Founder, USEReady
Governing Body Member IIITB
Forbes Technology Council Member