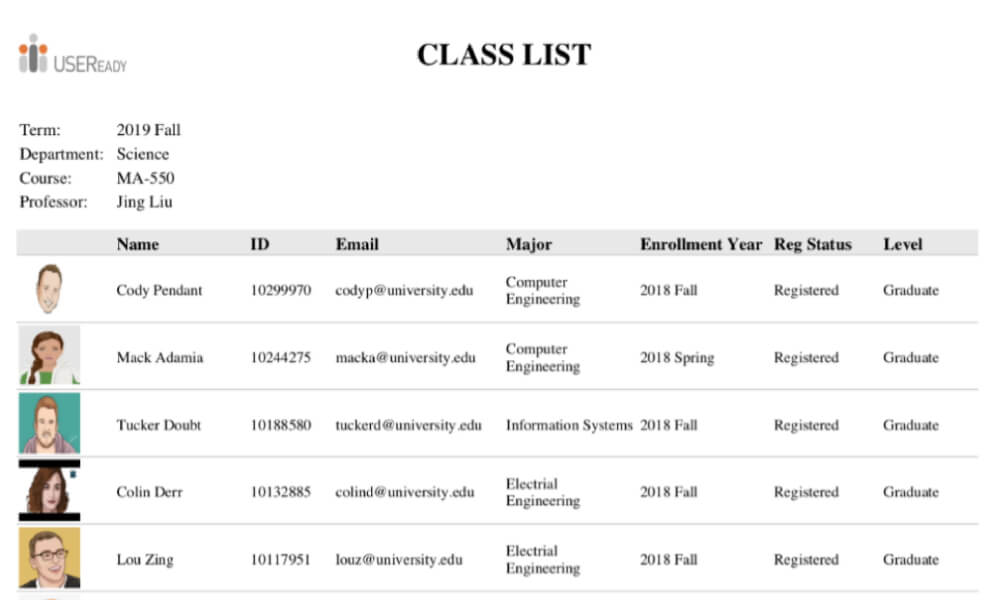 A Class List provides a simple and high-level view of the class schedule that captures details like, student name, email id, major, class description, graduate level, credit hours and more.
Essential for every student – generating each unique class list at scale and accurately often proves challenging for educational institutions to achieve – the need to adopt a modern BI platform is imperative.
Now you can easily create pre-populated, perfectly-formatted, print-ready reports, at scale and all at the click of a button from within your Tableau dashboard using Pixel Perfect.
Get your case study today!