Regulatory Inspections Report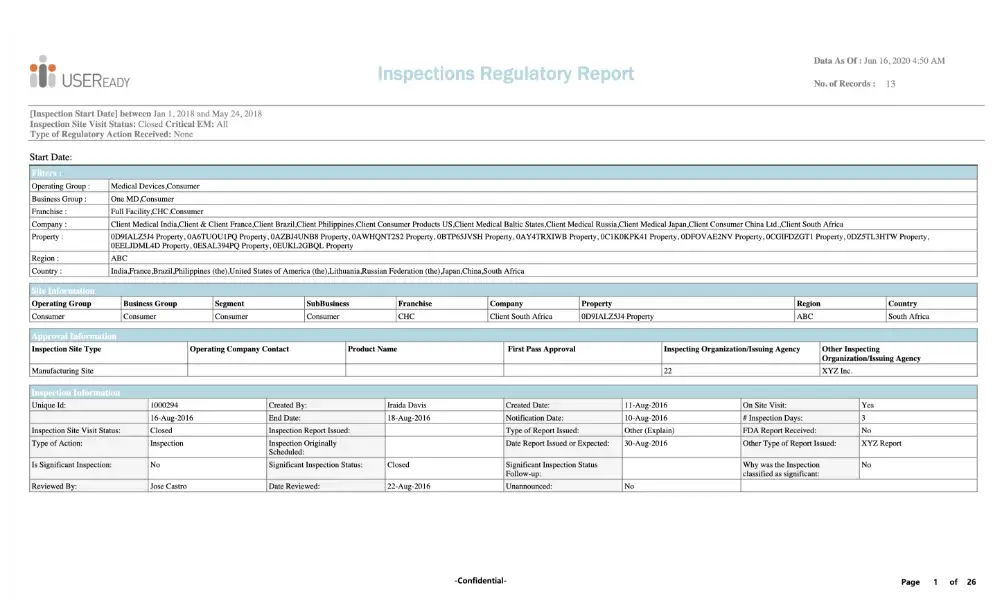 Inspection reports are common in many industry's – especially healthcare. Medical devices site inspection details the site status, approval information, inspection information, and brief summary with observations. The report helps evaluate the effectiveness, promotes quality improvements, and results in a higher quality of healthcare.
Learn how you can easily generate perfectly – formatted, print-ready reports (in a format of your choice) with Pixel Perfect from within Tableau. Easily meet regulatory compliance reporting in mere seconds – at the click of a button.
Get your case study today!