Growing Possibilities. Think Beyond the Box
The rise of cloud computing has disrupted traditional and capital-intensive infrastructure, applications, and data analytics approach by providing an affordable, fast & agile alternative. Leading cloud transformation services and solutions provides additional advantages such as infrastructure as code, automation & serverless architectures to name a few.
USEReady leverages its partner ecosystem expertise in leading cloud providers, such as AWS, Azure, and GCP to optimize cost to value and speed to value for all big data & cloud initiatives. We help you navigate through migration and adoption intricacies across all aspects of your big data & cloud journey.
Features
Transform at speed & scale
USEReady assists organizations to deploy cloud within their digital transformation journeys, helping meet business objectives and drive growth with expertly tailored and risk mitigated cloud strategies. Take advantage of a seamless, secure, agile, and modern journey from in-house to the cloud ecosystem.
Readiness Assessments & Roadmaps
Provide a succinct view of business readiness, followed by a cloud strategy, and accelerated adoption roadmap aligned to your goals.
A prioritized cloud strategy and agile roadmap coupled with strong implementation services make it easier for your business to move a step closer to seamless cloud adoption.
Budgeting & ROI
Our proven framework has a decision criterion and an accelerated playbook that helps credibly estimate cloud costs over time and anticipated ROI/TCO. Lower risk, reduce costs, and maximize performance across the enterprise as you improve your time to market significantly.
Migration Planning – Optimally Move to Cloud
Leverage a value-based decision approach to effectively optimize your movement from on-premise to cloud. Regardless of the size of your applications, USEReady's workload profiling and decision framework provide a prioritized & sequenced app pipeline.
Elevate your cloud migration, making it as seamless as possible for successful cloud transformation that's aligned towards business & technical considerations.
Application & Database Migrations
Accurately grade and bringing all key resources together through iterative batch migrations. USEReady's framework helps you to boost understanding of your interdependencies a lot better before you start to move big critical information.
Applications to cloud
Our experts understand all aspects thoroughly. From your business considerations to technical dependencies, and debts to finally contextualize our decision criteria and framework to assess your workload. Avoid technical snags along the way by knowing applications to move first and which not to move.
Proven Cloud Transformation and Cloud Migration Services
We accelerate your journey, helping you to navigate through the intricacies of movement.
Avoid landmines through our proven framework that has a decision criterion and an accelerated playbook to quickly analyze your application and workload portfolio in a core screen fashion to create a pipeline helping you manage all the resources required when it comes to cloud migration parties.
Realize agility and flexibility
Organizations need to be more agile and responsive. With a diverse array of technologies that are easily customizable and facilitate easier integration. If you've got a new product or a new service coming up and you're looking to launch – moving away from a traditional on-premise approach is your first step towards success.
Added Cloud Advantage
From standardized solutions to highly effective and managed SaaS offerings, built to specifically address out of the box problems, USEReady allows businesses to capitalize on an agile and secure infrastructure with an easy-to-use UI, along with prebuilt tasks and template. Our cloud solution empowers users throughout the organization to uncover new information and improved processes that drive development and revenues.
Redefine & energize processes
With a complete shift in how processes work today. From implementation to operationalization – we take care of everything.
Master your cloud journey as we help define the intricate processes; assisting you to better understand how to successfully and seamlessly implement necessary practices that support business transformation.
CI/CD toolchain implementations
Transform to modern DevSecOps processes with CI/CD toolchain deployments & integrations. We help organizations to implement, pilot and migrate existing tools to a new toolset – tremendously improving processes to keep up with other changes within the organization.
Safe as Cards
Minimize risk:
Ensure your business enjoys the security it needs earlier within the lifecycle of your application development; minimizing risk as you shift your business a step closer to IT and business objectives.
Automate security:
Automate core safety by embedding security within every step of the development process to overcome latency and make sure that everyone in the software development cycle is responsible for security.
Security is an art
Cost & Performance benefits are directly proportional to how well applied are the cloud-optimized designs. It is not just science but also an art that requires a broad understanding of dynamic cloud provider capabilities.
These cloud optimized designs should be based on overarching architectural principles that align with your business needs. They act as key decision enablers throughout your cloud transformation journey and facilitate consensus and significantly accelerate your cloud transformation journey.
Below factors, although seem straightforward, should be tuned for you and institutionalized early as they can change the course of benefits you can expect and how you prioritize, select & approach your cloud applications design, ecosystem design, cloud-native, or marketplace technologies, integrations & organizational change.
Speed to market, Speed to Value.
Operational overhead reduction by leveraging managed/platform services
Fit to purpose vs One size fits all
Composable & Decoupled architectures
Cloud Portability & Vendor Lock-ins & Multi-Cloud considerations
Technical Debt management and elimination
Design for trusted or untrusted environment (Highly Secure)
Everything breaks all the time – apply automation & self-healing capabilities, as appropriate
Supported to Succeed
USEReady enables digital transformation of your existing applications, where you can choose to build and deploy any application on any infrastructure. With a platform that supports your current technology investments, promote innovation as you easily identify the common goal of each of the execution paths, reducing technical debt by refactoring (App-Dev/ Containerize) to microservices & modernized stack.
Our Value Propositions
Strong Partner Ecosystem and Technology Expertise
Trained and certified resources across AWS, Snowflake, Exasol, Tableau, Alteryx, etc. to support all your data projects.
Prioritized, Iterative & Incremental Delivery
USEReady applies a 'light agile', agile or client preferred execution  cadence for POCs, or full project.
Proven Methodology & Automated Playbooks
Accelerate your journey through proven frameworks and automated playbooks to deploy fit-to-purpose solutions.
Flexible Engagement Models
We offer flexible engagement models that are customized to your need – client embedded teams, player coach, consultants, trainers, and wing to wing solution delivery.
Highly Competitive
Pricing
Creative  blending of skilled & certified onshore and offshore resources  for low-cost solutions and services. ​
Extensive Experience Across Verticals
Benefit from USEReady's extensive industry experience and thought leadership across financial services, insurance, industrial automation, retail & media verticals.
Technology Partnerships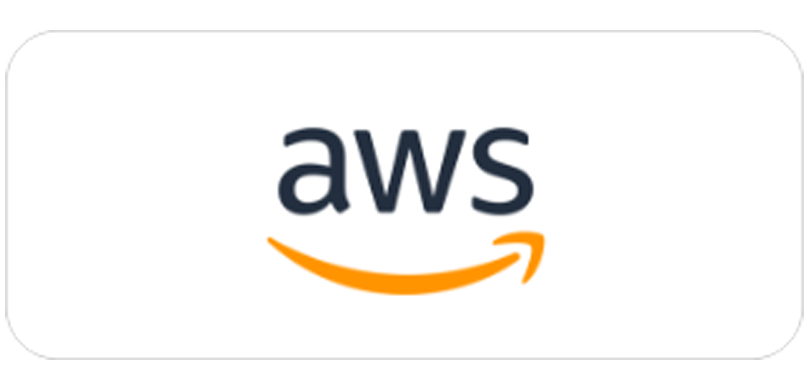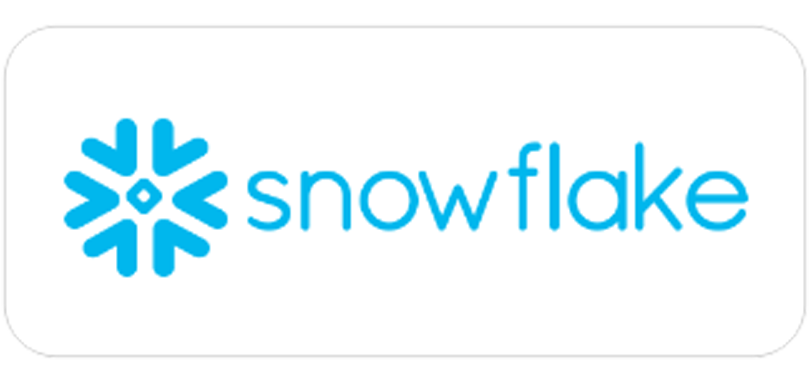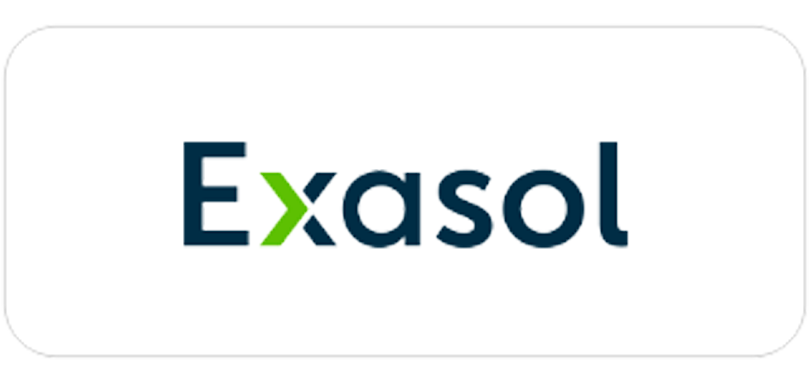 Customers Speak
USEReady has a very skilled and talented team that can solve problems in an expeditious manner. Their extremely customer-focused and engaged approach helps to identify areas that need to be resolved in record time. This approach, combined with their exceptionally professional and assertive ethic, helps in meeting all given objectives and deliverables.
Account Manager, Global Asset Management Firm
USEReady has been a valued partner of The Ad Council since 2016. Through our work with them, we've successfully added Snowflake to our ecosystem, utilized Alteryx as a workflow tool to execute proprietary media mix model solution and launched Tableau as our go-to data visualization platform. We look forward to the capabilities in data and insights which USEReady can help us continue to achieve moving forward.
Anne Deo, Senior Vice President, The Ad Council
USEReady has provided a number of different professional consultancy services for us – providing both long term integrated personnel, and short, but deeply-detailed (and technical) project-based expertise. USEReady are considered outstanding and, 'give them a call first' partner. 

- Project Manager, Specialized Business News Media Company
USEReady has proven on multiple occasions the ability to bring the right team members to solve the problem at hand. Their ability to perfectly match your given resource to the problem at hand makes it easy to plan for projects.

- Solution Consultant, Leading IT Solutions Provider